To view your annotations in the Annotations Dashboard of your user profile on the Collaborative Anthropology Network, you will first need to integrate both services by generating an API key in your Hypothes.is account and adding it to your CollabAnth Profile > API Settings. Follow the instructions below in order to do so:
First, log-in to your Hypothes.is account and in the upper right hand corner of your user profile, navigate to Settings (cog icon) > Developer.

Next, in the developer page click "Generate Your API Token" and copy it.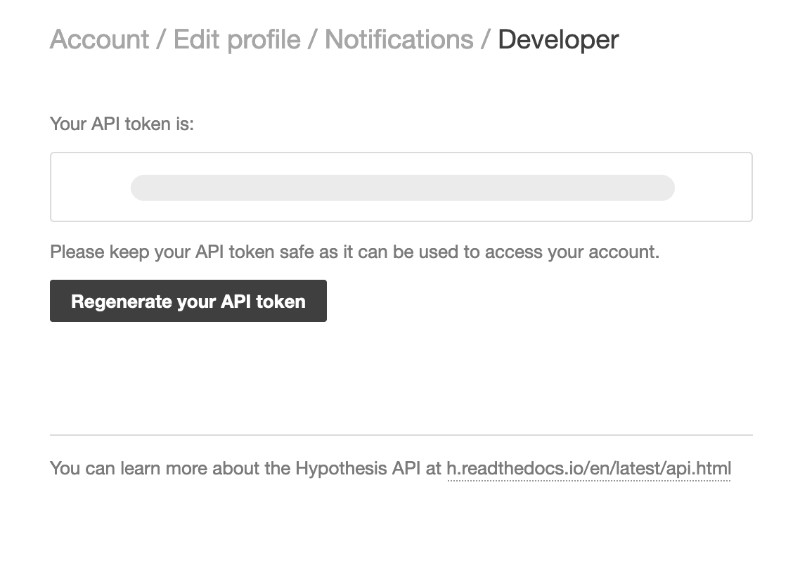 Log in to your CollabAnthNetwork account and in the social network, navigate to the API Settings page in your social profile (in your annotations tab you can also click on the profile settings link, or go to your profile > About tab > click on "Edit" > and select the API option).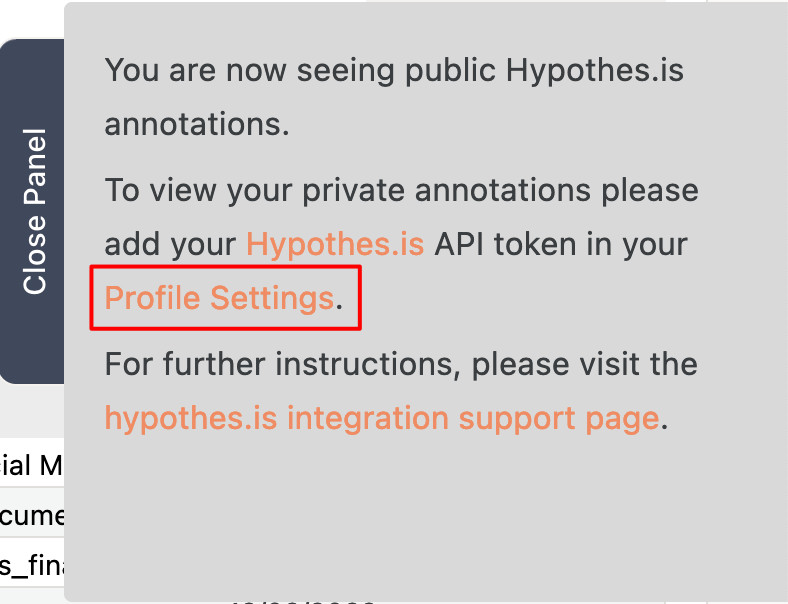 Finally, paste your Hypothes.is API token into the text field and click "Save Changes"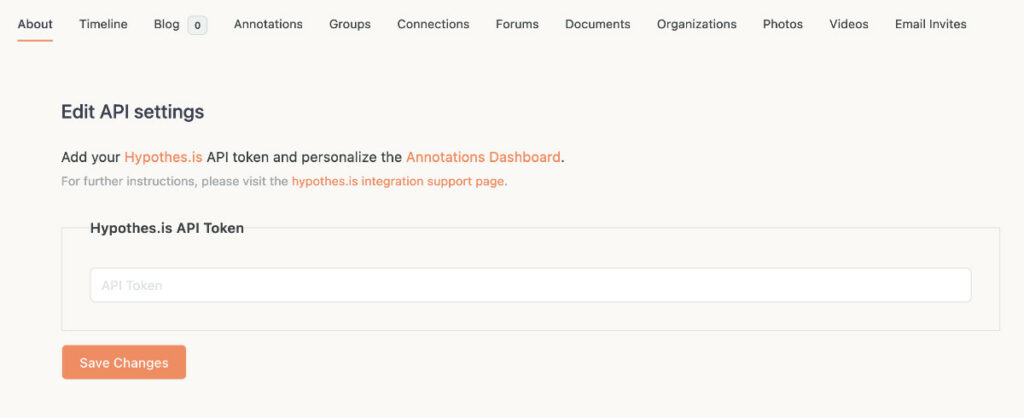 You should now see your Hypothes.is Annotations in the Annotations Dashboard of your CollabAnthNetwork social profile!